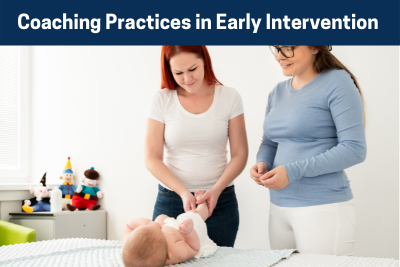 The Early Intervention Series: Coaching introduces participants to the characteristics of coaching in natural learning environments. Coaching is a capacity-building interaction style that helps families learn and master strategies for promoting the child's participation in routines-based learning opportunities and helps families identify and mobilize resources to support family well-being.
Objectives
By the end of this module, learners will be able to:
Understand how the principles of adult learning are used within the context of early intervention.
Recognize the characteristics of coaching during an early intervention visit.
Use reflective questions and feedback in practice sessions.